I once read that having a child is like having your heart go walking around outside of your body. If this is true, it means that losing a child is like losing a piece of your heart.
I have seven beautiful, healthy children. My life is filled with such joy and I am so thankful. And, yet…
Yet I find myself missing those that aren't with me. Having a miscarriage is a strange thing because you are grieving a relationship that hadn't fully formed. You are healing from the sadness that fills a heart that once had been overflowing with hopeful anticipation. In short, you are missing something that never really got to be.
Going on to have another child doesn't end the grieving process. It isn't the "happily ever after". that swoops in and replaces the pain. There is still a piece of your heart that is missing.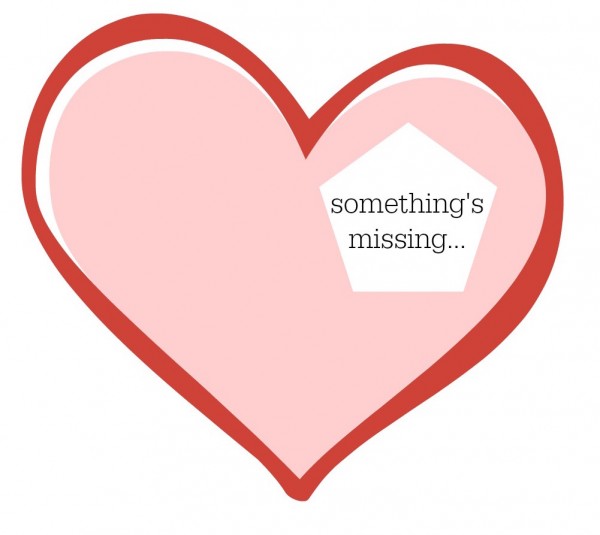 And, that's okay.
It's not okay to wallow forever in your grief. It's not okay to choose to dwell in dark places. But, it's okay to grieve that missing piece.
I am writing this because I know that somewhere there is someone who doesn't feel permission to grieve. Who doesn't understand the sadness that washes over them sometimes.
I have had many miscarriages and they have all brought different kinds and levels of grief and sadness into my life. I've gone on to have healthy, amazing children. Yet, I find myself looking back with sadness sometimes. Wistfully remembering the hope and joy I felt for this baby or that one. In those moments something in me aches. And that is okay. It isn't that I don't love the children that I do have here, with me, now. It isn't that I haven't had hope restored. It's just that I miss them.
And that's okay. It's as it should be. But, there is good news.
The good news is, the happily ever after is coming. Certainly it has been started here and now, but it won't be completed this side of eternity.
I plan on fully living and enjoying my life. My heart is overflowing with thankfulness for all that I have here and now. But, oh, what joyful anticipation I carry for that day when my family is fully complete.
Happily ever after is coming. What a glorious day that will be.