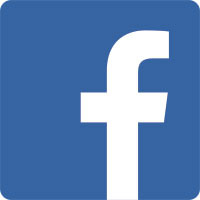 Like many of you, I am on Facebook.  Also like many of you, there are days it is the bane of my existence. So. Much. Drama.
Politics.  Food issues. Religion. Immunizations. And so on an so forth.  While this is a valid use of Facebook, it wasn't what I had joined for.  I had joined so that I could actually use it to stay connected to friends.  I wasn't looking to keep up with current events when I was on it.  Added to all the politics were voices that were constantly complaining. The result was that I had reached my limit.  I was ready to delete my account.  The only thing was, I had friends that I actually kept in touch with over Facebook.  Friends that I did care about, that I was unlikely to ever "see" otherwise.  And, I didn't want to give that up.
Then I realized, I was part of the problem.  See, I would get on Facebook and get frustrated about all the negativity that was taking up my newsfeed, but I myself was rarely posting anything.  I was wanting to stay in touch and get windows into the lives of my friends, but I wasn't giving a window into my life.  I may not have been adding to the negativity, but I also wasn't adding anything positive either.
So, I changed.  I removed a few of the more negative voices from my newsfeed.  I began posting things on Facebook.  Nothing political or issue driven, but windows into my life.  Just like I was wanting to see.  And, an amazing thing started to happen.  Facebook became a positive experience.  A connection point between my friends and I.  Just like I was wanting.
Facebook hadn't been the problem after all.  It had been me.
This makes me wonder.  What other areas in my life am I grumbling about, rather than taking responsibility for?  How much have I missed out on by living within an existent reality rather than creating the one that I long for?